Our Commitment to Quality
The Quality of Your Product Starts with Your Suppliers
If Your Products Go From Dock to Stock, You Need Suppliers You Can Trust
Have you been frustrated by the delays caused by receiving defective product from your current suppliers? Our commitment to quality seeks to eliminate this issue for our customers, who need their product assemblies to be perfect and operate as intended.
Our Quality Management System (QMS) enables us to consistently provide sub-components and assemblies that conform to the strictest requirements and operate reliably in numerous applications and environments, so that you can be confident in our ability to deliver quality product, on-time, without disruption.
Our Certifications
Our multiple certifications and compliances include ISO 9001:2015. Through rigorous compliance and auditing by the International Organization for Standardization, the ISO 9001:2015 certification sets the quality standard for demonstrating the ability to consistently provide products and services that meet customer requirements and applicable statutory and regulatory requirements—and aims to enhance customer satisfaction through repeatable, high quality builds, time after time.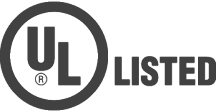 Our Quality Policy
At ETI and ACH, our Quality Policy as electronic contract manufacturers is defined and driven by the following principles and behaviors:
Build a mutually profitable relationship with our customers, ensuring their long-term success, through the understanding of their needs and the needs of their customers as well.

Achieve our commitments for quality, cost, and schedule
Enhance the systematic research and use of best preventive practices at all levels and ensure reliable risk management.
Drive continual improvement and innovation based upon efficient business processes, well-defined measurements, best practices, and customer communication.
Develop staff competencies, creativity, empowerment, and accountability through appropriate development programs and show strong management involvement and commitment.
ISO 9001:2015 Registered
UL 508A certified panel shop
Manufacture to IPC-610 standards
UL and CE listed